Description
Medical HR is a premium orthopedic mattress providing the perfect support for the back and is recommended for those who prefer a bit softer and more comfortable mattress. The perfectly comfortable sleeping position is achieved thanks to highly flexible HR foam (35 kg/m3), which forms two 5 cm thick layers on both sides. The 13 cm thick foam core increases the overall comfort. The mattress material is antiallergenic, significantly reduces the occurrence of mites, and ensures comfortable sleep. The cover is washable at 40 C°, breathable, and features a 3D breathable fabric on the sides.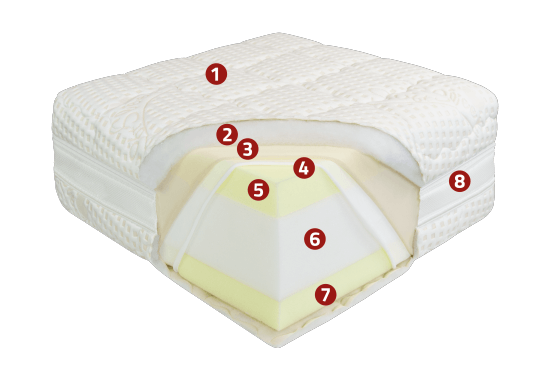 SOFT SLEEP removable cover
antiallergenic liner
breathable layer
fabric layer protecting the mattress core
comfortable 5 cm thick layer (density 30 kg/m³, pressure 2.8 kPa)
13 cm thick cold foam core (density HR 35 kg/m³, pressure 3.6 kPa)
comfortable 5 cm thick layer (density 30 kg/m³, pressure 2.8 kPa)
3D breathable fabric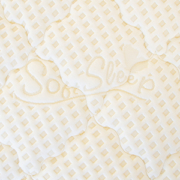 SOFT SLEEP FABRIC
A special antiallergenic fabric made from cotton and silver fibers thanks to which the cover is very soft and comfortable. Silver fibers eliminate electrostatic charges generated during the day and have the properties preventing the occurrence of unpleasant smells thanks to which they secure calm sleep all night long.