Description
The mattress is made of high-density cold foam and is a harder vacuum mattress that offers ideal orthopedic support for the body and the back. What's more, it ensures optimal body and spine support in every position regardless of body weight. The user is guaranteed healthy sleep and spinal regeneration.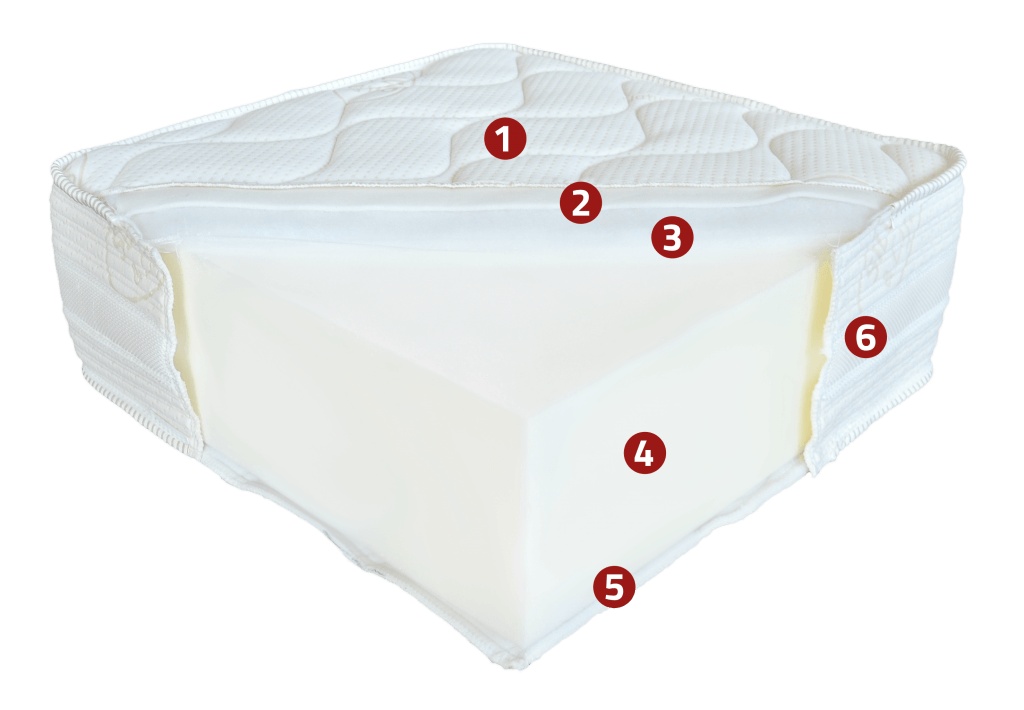 SILVER & LIVE cover, winter side
wadding layer, breathable elastic layer
antiallergic layer
18 cm polyurethane core (30 kg/m3, 5.0 kPa pressure)
SILVER & LIVE cover, summer side
3D Breathable material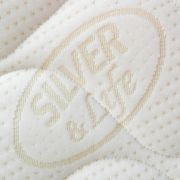 "SILVER & LIFE" FABRIC
The cover is made of breathable, high-tech fabric with silver-coated fibers. SILVER & LIVE provides protection against mold, fungi, and microorganisms while neutralizing odors. Silver has antibacterial properties, is an enemy of bacteria and mites, ensures a high level of hygiene of the bed, and thus a deep and healthy sleep.