Description
PS 7 ZONE Memory is a premium memory foam and pocket spring mattress with 7 zones able to perfectly adjust to body contours. It is recommended for people who prefer a softer and more comfortable feel. This extremely comfortable and 26 cm high mattress combining memory foam and pocket springs with a 10-year guarantee is a perfect choice for those who prefer semi-firm mattresses.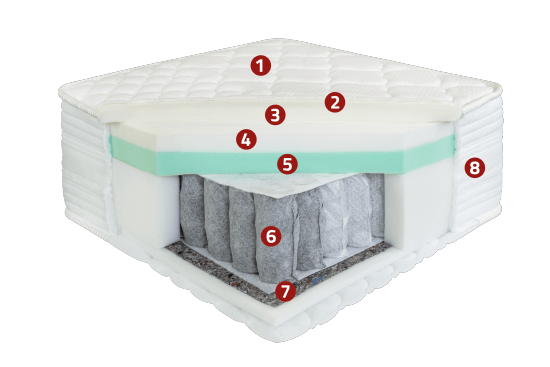 BAYSCENT® fabric
2 cm thick (density 50 kg/m³) memory foam layer backstitched to the cover
breathable layer
3 cm thick (density 50 kg/m³) memory foam layer
4 cm thick cold foam layer (density N 35 kg/m³, pressure 4.3 kPa)
7 zones, top quality pocket springs (steel) with various wire thicknesses (1.8 – 2.0 mm), 255 pockets/m2, 14 cm thick felt pad
felt pad
3D breathable fabric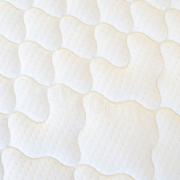 BAYSCENT® FABRIC
Bayscent's new neutralized tissue contains microcapsules. Movement during sleep promotes the release of the valuable extracts contained in the microcapsules, and filters out unpleasant odors, so they cannot nestle inside the material even under extreme conditions. The fabric remains clean, soft, and fresh-smelling during use.