Description
Due to the flexibility of the cold foam inside the mattress, as well as the 2 cm 50 kg/m³ density memory foam quilted to the cover material, it adapts to the shape of the human body, thereby providing better blood circulation, promoting the relaxation of the muscles in all parts of our body and enabling a calm, restful sleep.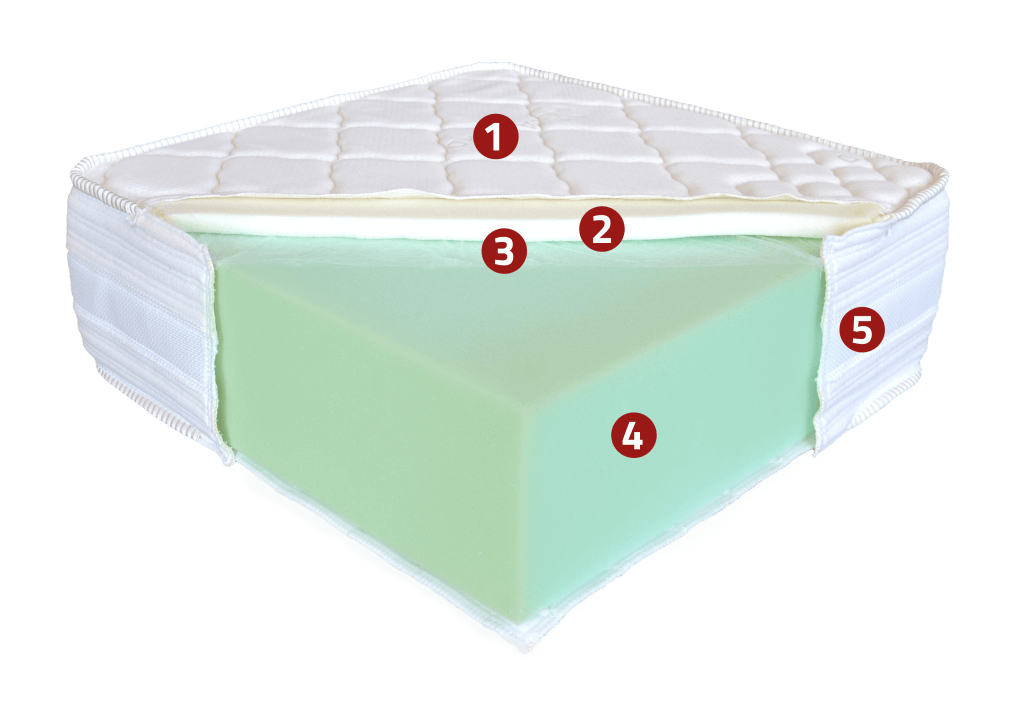 BAYGARD® FABRIC
2 cm Memory layer (50 kg/m³) sewn into the outer cover
breathable elastic layer
17 cm orthopedic polyurethane, the density of 30 kg/m3, 3.8 kPa pressure
3D Breathable material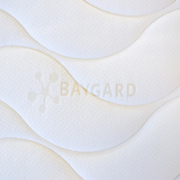 BAYGARD® FABRIC
Provides long-lasting protection against dust and mites, while perfectly repeling moisture. Threads of the cover are coated with a transparent protective layer to repel dirt, which prevents fading and congealing of the fabric, ensuring proper air circulation and ventilation.
MEMORY FOAM
Special foam whose hardness changes depending on the temperature of our body. The mattress reacts to heat, and so perfectly adapts to the curves of the body. Thanks to its properties, it helps to evenly distribute the body weight throughout the bed, optimally supporting it, enhancing blood circulation, and allowing for perfect rest throughout the night.