Description
With its elasticity, this mattress provides sufficient support and positions the body, without being too hard. Thanks to its optimal stiffness, it can relax the muscles and aid optimal blood circulation. One side of the mattress is made of natural MERINO sheep wool, which has many health and healing effects. It perfectly maintains its shape, ensuring the ideal relaxing position of the body and providing maximum comfort.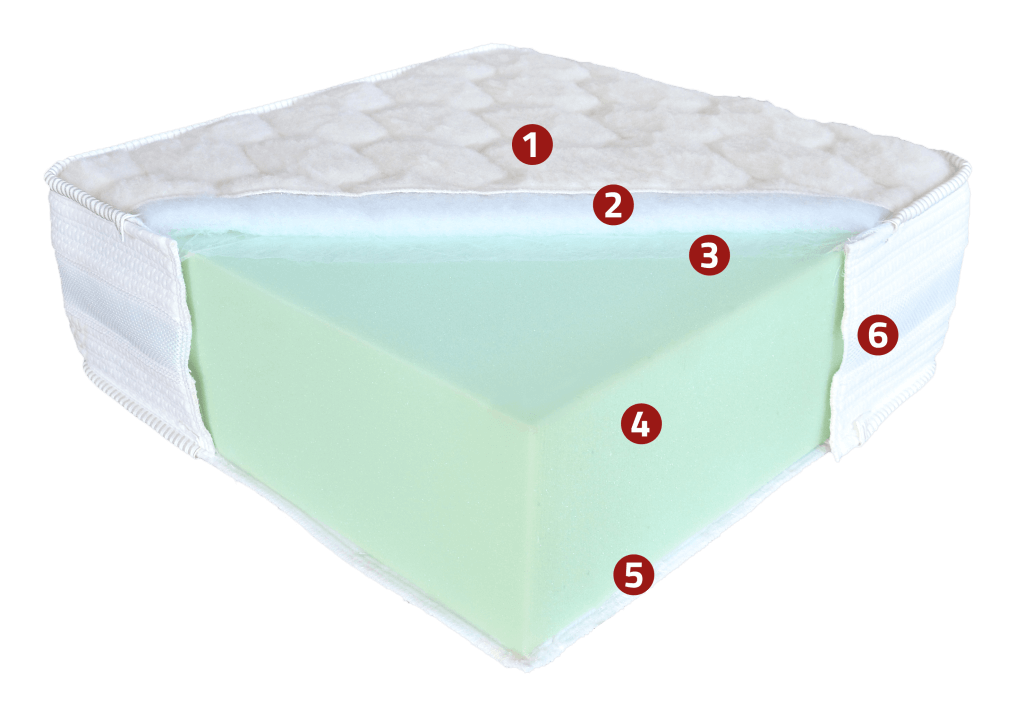 100% sheep wool winter side cover
antiallergic layer
breathable elastic layer
density 18 cm orthopedic polyurethane core 30 kg/m3, 3.8 kPa pressure
SOFT CARE cover the summer side
3D Breathable material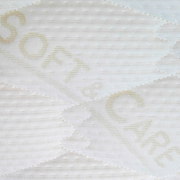 SOFT CARE FABRIC
It is fine as silk. The fabric is made of special viscous fibers and is completely biodegradable. Its electrostatic charge is minimal. Soft Care lends the cover extraordinary intricacy and softness, is pleasant to touch, ensuring freshness and comfort during sleep.